Since 2000, our job is to produce only metal surface treatment chemicals. Ilve Chemicals, which accepts its customers' full service understanding, high quality and special solutions as its vision of the company, aims to be a pioneer in its sector.

While adhering to environmental awareness tightly, our focus is constant customer satisfaction by combining the technology of tomorrow with our years of experience. It is the source of our success to improve the definition of customer satisfaction and creating solutions suitable for production conditions. Ilve Chemicals is committed to provide the best chemical for the production process, product quality assurance, technical support before and after sales.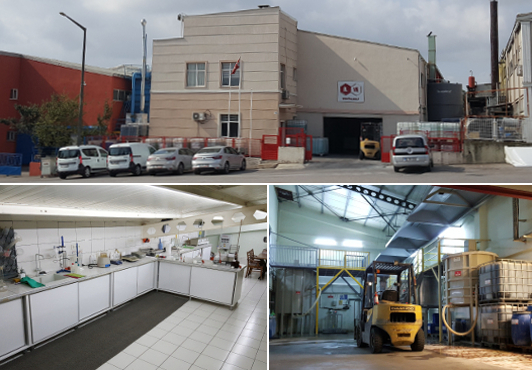 The main products we produce and supply with technical support are: Zinc phosphate coating products before cold drawing of steel wire and tube, zinc and iron phosphating products before painting, manganese phosphate coating products, degreasing and cleaning products for all kinds of metal surfaces, acid corrosion inhibitors, surface treatment products before powder coating of aluminum, paint remover, rust remover, anti-corrosion products, grinding fluids, vibration fluids.

Along with the improvement of our existing products, it is an important part of our business to make detailed laboratory and production works for the development of new products.